The software Itageo 6© is extremely flexible and it can be used to control all the parts with circular or cylindrical shape which rotate on an axis, vertical or horizontal. It can manage different types of sensors, also without contact, like for example triangulation lasers or bidimensional lasers.
The use of this kind of sensors enlarges the potentiality of Itageo 6©, allowing the control of surfaces which are impossible to control with the classic contact probes.
T.Q.M. Itaca Technology has realized stations for the control of flywheels, included the control of the external ring gear using laser sensors, with a detailed analysis of the threaded profile.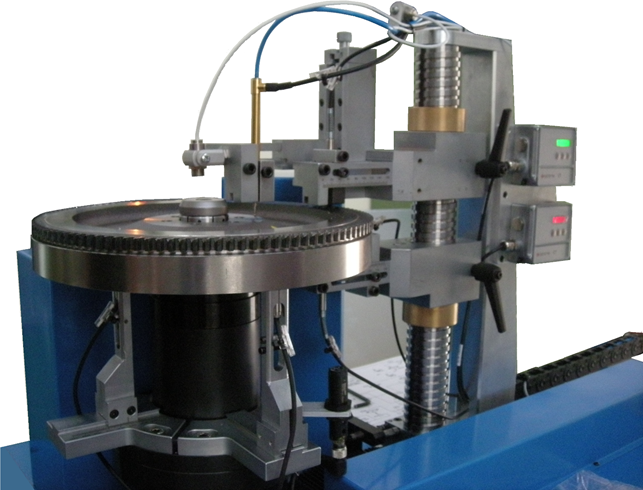 In the picture above note the laser sensor completely closed in a protection with automatic gate, with pneumatic activation, which assures the respect of the requested safety standards.